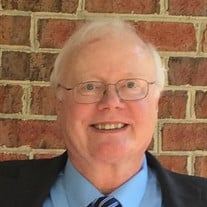 John William Dowis, 72, of Mooresville, N.C., passed away May 10, 2021, from COVID-19.
John was preceded in death by his parents, Dan Dowis and Louise Brown Dowis. In addition to his
parents, he was preceded in death by his sister, Joan Dowis Justice.
John is survived by his niece, Katherine Justice Rich (Steve); his former brother-in-law, Douglas Justice
(Virginia); and former wife, Anne Baylor Dowis. He also has numerous cousins who loved him.
John was born December 8, 1948, in Asheville, N.C. He grew up there and graduated from Lee H. Edwards High School in 1967. He then graduated from N.C. State University with a degree in computer science in 1971. He became a certified program manager. He worked with several companies doing programming including GE and AT&T in Greensboro, N.C. He worked as a program manager with Expanet in Greenvile, S.C., and Mooresville. After his retirement, he had his own consulting company.
John always enjoyed music and was a saxophone player in his junior and senior high schools as well as college bands.
A graveside service will be held at Green Hill Cemetery in Asheville on May 21 at 1 p.m. Butch Stillwell will perform the service.
Cavin-Cook Funeral Home & Crematory, Mooresville, is serving the Dowis family. Condolences may be made to the family at www.cavin-cook.com.