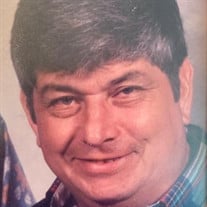 Jose Alfonso Sandoval, age 78, of Statesville, N.C., passed away August 19, 2021, at Iredell Memorial Hospital.
He was born October 15, 1942, in Costa Rica the son of the late Alfonso Sandoval and Elvira Solano Sandoval. He was also preceded in death by his beloved wife, Mayra Sandoval; brother, Miguel Sandoval; and sisters, Virginia Vargas and Amelia Sandoval.
Jose was an avid Billiards player and member of the APA League, and his family would say lovingly that he was a bit of a pool shark. He was born and grew up in Costa Rica and then moved to New York in his late 20s to pursue a better life for his family, working for Hunt Manufacturing. He later transferred to their location in Statesville, N.C.
Left to cherish his memory are his sons, Alfonso Sandoval and Ivan Sandoval; grandchild, Daylin Sandoval; brothers, Victor, Ruben, Jorge, Herman and Carlos Sandoval; sisters, Laura and Martha Sandoval and Gladys Ligia; and numerous other loving family and friends. He will be missed dearly; may he rest in peace. Amen.
The family will receive friends at 1 p.m. on Tuesday September 7, 2021, at Nicholson Funeral Home and a graveside service will follow at 2 p.m. on Tuesday, September 7, 2021, at Oakwood Cemetery in Statesville, N.C.
Please share memories and condolences with the family at www.nicholsonfuenrals.com.
NIcholson Funeral Home is serving the family.