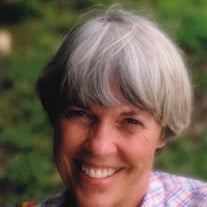 Kathryn "Pat" Killian Hunter passed away on December 1, 2021. She was born January 25, 1932.
Pat and her younger sister, Gail, were born to Kathryn "Kat" Killian and James "Boo" Edward Killian in Charlotte, N.C., and spent their summers in North Myrtle Beach, S.C., where they had a seaside home. Pat attended Limestone College in Gaffney, S.C. Pat's mother, Kat, introduced her to Lawrence "Jeep" Gilmore Hunter Jr., and they were married on November 8, 1952. They had four children, Larry, Lee, Leslie, and Laurie.
Pat spent her life focused on family and supporting her husband's career in journalism. While Pat achieved a college degree and worked at The RCA Corporation (quite a feat for a woman in her time!), Jeep received most of the recognition as an award-winning and nationally recognized photojournalist. Pat was so proud of Jeep's achievements. She was happy for him to have the perpetual spotlight. As they built a family in Charlotte, her pride also blossomed in her children. Luckily, Jeep was available to document their adventures in photos that Norman Rockwell would approve, even if they had to pose for several takes! Sadly, they experienced the loss of their youngest daughter, Laurie, who was born with a rare genetic disorder and died at the young age of four. While Pat and Jeep kept a black and white photo of Laurie by their bedside, the loss remained so heartbreaking they could not find words for it even into old age. Pat's sister Gail faced her own tragedy as her husband Fred died of lung cancer when their two children, David and Beth, were very young. Sharing these experiences and supporting each other's families made the sisters inseparable. Until their deaths, where you found Pat and Jeep, Gail wasn't far behind, and vice versa.
Pat and Jeep were incredibly proud of their children and loved them with fervor. While they enjoyed sharing in their accomplishments (Larry became an anesthetist, Lee a veterinarian and epidemiologist, and Leslie fell in her mother's footsteps in corporate America working for BellSouth and AT&T), Pat was always clear that her love was unconditional.
In the 1970s, Pat and Jeep, along with their lifelong friends Tommy and Margaret Franklin, bought a lot on Lake Norman in Mooresville, where the family, along with Gail, David and Beth and their families spent many Independence Day celebrations. When Jeep retired in the 1980s, they were able to accomplish a lifelong dream and build their retirement home on Lake Norman. Pat and Jeep, now commonly called "Maw Maw and Paw Paw," enjoyed nearly forty years of retirement, which they spent toiling in the garden by the lake, boating with their dear friends and family, hosting July 4th, Thanksgiving and Christmas, making trips to Wal-Mart and Lowe's, and attending First Presbyterian of Mooresville on Sundays, where Pat was a member of Circle #1. They also frequently made trips to North Myrtle Beach to make repairs to the beach house in the off season.
After Jeep's death, Pat joined the Lake Norman Terra Bella community, where she was once again Pat Killian — an independent, witty, and charming woman with an identity all her own. She made enduring friendships and cared for all the residents there, especially her new best friend, Betty Knapp, who comforted her on long nights and kept her company by sneaking into her condo during COVID-19 lockdown.
Everyone who knew Pat remembers her limitless wit, undying humor, and enduring love for her family. She will be missed by many, but the lessons she taught us about love and family (and her jokes!) will live on for many generations.
Pat was preceded in death by her mother and father, Kathryn "Kat" Ward Killian and James "Boo" Edward Killian; her sister, Gail Killian Kennedy; and brother-in-law Fred; and her daughter, Laurie Gail Hunter.
She is survived by her children Lawrence "Larry" Gilmore Hunter III (April), Lee Hunter (Elaine), and Kathryn "Leslie" Brown (Speed); nephew David Kennedy (Judy); niece, Beth Kennedy Wicker (Tom); four grandchildren, Shawn Hunter Turnbull (Daren), Dana Hunter Rosa (Paolo), Kathryn Marie Hunter, and Laura Kathryn Hunter; grandnephews Hunter and Jack Wicker; and grandniece Kennedy Wicker; and three great-grandchildren, John Lawrence "Lawson" Briscoe, Faye June Turnbull, and Alesso Roberto Rosa.
A memorial service will be held at First Presbyterian Church in Mooresville, N.C., on Thursday December 9, 2021, at 2 p.m. The family welcomes all to attend a celebration of life reception immediately after.
In lieu of flowers, please send donations to Mitchell Mack Hospice House in Mooresville https://www.hoic.org/ or Holy Angels in Belmont, N.C. https://www.holyangelsnc.org/
Cavin-Cook Funeral Home and Crematory, Mooresville, is serving the Hunter family. Condolences may be sent to the family at www.cavin-cook.com.