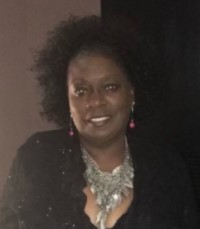 Mrs. Kathy Adams Vanderburg, 67, of 426 N. Academy Street, Mooresville, N.C., passed away on Monday, August 2, 2021, at her residence. She was born in Iredell County on December 2, 1953, and was the daughter of the late Sarah Selena Hayes Adams and Conrad Adams. She was united in marriage to Vernon Lester Vanderburg, who preceded her in death. In addition to her parents, she was preceded in death by her sister, Carolyn Faye Adams and her brother, Randall Adams.
She was a graduate of Mooresville High School. She worked as a custodian in Mooresville Graded Schools for 20-plus years. She was a dedicated hard worker. She was a member at Bethesda AME Zion Church. She visited multiple nursing homes and was a caregiver to her community; she loved to take care of people. She was a loving mother, grandmother, daughter and friend.
She leaves to cherish the memory of her life her four children, Lakisha (Sheldon) Donaldson, Shon (Shannon) Vanderburg, Shonon (Kevin) Phillips, all of Mooresville, and Favian Vanderburg of Troutman; bonus son, Lox Leach of Troutman; 15 grandchildren, Deyonna Hall, Antonio Vanderburg, Jalen Donaldson, Erin Vanderburg, Jordan Vanderburg, Jace Donaldson, Aniah Phillips, Kyler Vanderburg, Kingston Vanderburg, Skyz Carr, Tristan Compton, Trevor Compton, Briana Overcash, Lizzie Parham and Detrenton Parsons; four great-grandchildren, Zymir Williams, Ryleigh Hall, Eliena Vanderburg and Anari Myricks; two brothers, Conrad Eugene Adams of Virginia and Ross Allen Berryman of Statesville; sister, Brenda Patterson of Charlotte; one brother-in-law, Reverend William (Mary) Vanderburg; three sisters-in-law, Cheryl Adams of Birmingham Ala., Vera (Dennis) Long of Troutman and Elaine Vanderburg; five bonus sisters, Kay Frances Shipp, Kay Campbell, Ann Trapp, Elaine Sojourner and Sharon Shipp; one aunt, Eunice Yow of Deerfield, Ill.; and a host of cousins, other relatives and friends.
Celebration of Life Services will be conducted Saturday, August 7, 2021, at 2 p.m. at Christian Outreach of the Piedmont in Statesville, N.C. Members of the family will receive friends from 1 until 2 p.m. at the church, but will assemble at the residence at other times. Reverend Vanderburg will officiate with burial to follow in the Glenwood Cemetery in Mooresville, N.C.
Family will receive friends after the burial at Ruby's Larkin in Statesville, N.C.
Rutledge and Bigham is serving the Vanderburg family.