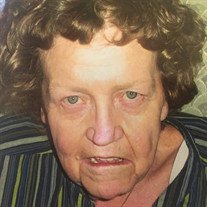 Kathy Arey Mayer, 71, of Salisbury, N.C., died Wednesday, March 10, 2021, at Brookdale Assisted Living in Salisbury. She was born in Iredell County on November 28, 1949, to the late Thomas Mayer and Elizabeth Arey Mayer.
Kathy enjoyed crocheting. She loved making lamp covers and lap blankets and giving the blankets to others.
Those left to cherish her memory are a brother, Tommy Mayer; special family member, Jeffrey Arey; special friends and caregivers, Hilary and Margaret Powell; and other family members.
A Graveside Service will be held Saturday, March 13, 2021, at 3 p.m. at Iredell Memorial Gardens with Hilary Powell officiating. Visitation will be held Friday, March 12, at Nicholson Funeral Home from 3 to 5 p.m.
Nicholson Funeral Home is serving the family.