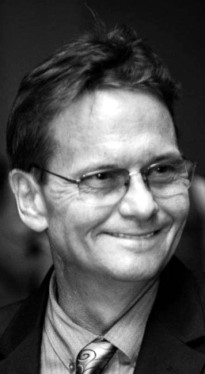 David Bruce Buckner died peacefully with his wife by his side at Gordon Hospice House in Statesville, N.C., on March 10, 2021, at the age of 60. David is survived by his wife, Jamie Buckner; children, Aaron Buckner (Suya) of Uberlandia – MG, Brazil, Matthew Buckner (Holly) of Charleston, S.C., Caleb Buckner of Charleston, S.C., Jordan Buckner (Amanda) of Sanford, N.C., Jacob Buckner (Katelin) of Statesville, N.C., Paul Galea of Statesville, N.C, Marie Galea of Clearwater, Fla., Nina Galea of Denver, Colo., and James Cammilleri of Cary, N.C.; and his brother, Daniel Buckner (Sandy) Buckner of Landers, Calif.
David was preceded in death by his father, Bruce George Buckner of Rochester, N.Y.; mother, Carrol Mae Buckner (Marciszewski) of Rochester, N.Y.; and sister, Kathleen Rentz (Buckner) of Rochester, N.Y.
David Buckner was born on June 21, 1960, (the Summer Solstice) in Rochester, N.Y., and graduated high school in 1978 in Rochester. His professional career began in hospitality, where he managed two family-owned restaurants. David was a man of many passions; having attended both culinary school and SUNY Brockport, where he studied Geology.
He married Michelle Camilleri in 1983 with the couple seeing the birth and blessing of five boys.
Geology inspired him to apprentice as an English Stone Mason, where he quickly proved his skill and acumen as a builder. The culmination of his passions led him to be successful entrepreneurially in both residential and commercial construction. Never idle, David was a leader in his beloved faith-based ministry beginning in Open Bible Church of Brockport, N.Y. His faith guided him to Open Bible College International in Montgomery, Ala., where he ultimately became a pastor and student of the Word of God.
David relocated the family to Raleigh, N.C., in 1995 for a new career opportunity, where he would continue to grow professionally. After divorce, in 2003, David's newfound love for Jamie Buckner (Walters-Galea) blossomed into marriage. They blended two families, with nine children collectively, and cared for many others along the way.
An accomplished construction laborer and manager, David has notable projects in his communities across the region in North Cary Park, Apex Community Park, and Rolesville Elementary School. After relocating the family to Statesville, N.C., David continued combining his entrepreneurial spirit with charitable community works through the formation of his business Front Gate Construction. David was led by his wife Jamie to become an active Boy Scout leader and scout committee participant with continuous mentoring, building the character of young men for ten years. Thirteen young men can attribute their Eagle Scout rank to "Bucky," including his sons Jacob and Paul, accomplished with his dear friend, Bill Owen.
David thrived on helping others, teaching basic construction knowledge classes at the local homeless shelter as well as contributing to the local women's shelter. He actively participated in BBQ competitions with his beloved friend, Steve Hampson, placing team Butt Burners in various competitions over several years.
David's will and determination to always help others through faith came full circle in 2016 with an opportunity to use his professional skills to contribute to the mission of Elevating Christian Ministries, a favorite charity founded by his brother-in-law, James Cammilleri Jr.
David made an immediate impact that continues to be felt today by prototyping and fabricating custom bread oven burners used to feed thousands of Haitian children daily. He will be remembered as a witty, generous, and hard-working patriarch who loved God and family above all. He enjoyed good music from Van Morrison, The Band and The Grateful Dead; a good card game of Euchre with family; and hunting with his sons and friends, especially James Cammilleri III and dear friend, John Tyler.
David was a true Buffalo Bills fan to the end, which he enjoyed with his sons and treasured friend, Jim Georgeson. Go Bills!
David always taught his children the importance of character, hard work, a love of cooking and supporting family as a leader by serving God first. He embodied this in his marriage, his service to his community, and his love for all of his children. His children remember him lovingly as a selfless, driven, and wise father who encouraged them to pursue their goals with fervor and to always finish the job.
David's son, Jacob, and daughter-in-law, Katelin, along with family friend, Michael Lutar, lead a unique model of Energy Star testing for the Environments for Living program partnering with several builders in the Southeast region. David also continued to wield his precise eye for quality construction through consulting & planning services as well as remodeling & improvement contracting.
David was diagnosed with pancreatic cancer in September of 2017. His will to live and battling spirit allowed him to spend quality time with family, especially his adored grandsons, for three and a half years, seven times the average mortality for those with similar prognoses.
David will lie in repose at Bunch-Johnson Funeral Home on Thursday, March 18, 2021, for visitation and viewing from 9 a.m. to 4 p.m. and again on Friday, March 19, 2021, from 1 to 7 p.m. A private service will be held on Saturday, March 20, 2021 at the chapel in Bunch-Johnson Funeral Home in Statesville, N.C.
As we celebrate David's life, please help us respect the health of other attendees and the funeral workers by maintaining the gathering limit of 25 people at a time in the building while continuing to adhere to proper mask-wearing etiquette.
In lieu of flowers, please send donations to The Precision Promise of PanCAN to help accelerate clinical research and trial treatment paths for Pancreatic Cancer at https://www.pancan.org/research/precision-promise/
The family would like to thank all of the various family and friends for their support during this time as well as the super-hero staff of Duke Hospital, Wake Forest Baptist, Forsythe Hospital, Gordon Hospice House, and Bunch-Johnson Funeral Home for their attentive care for David.
Bunch-Johnson Funeral Home is serving the family.