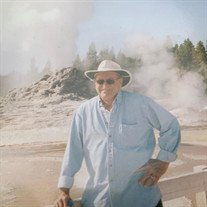 Kenneth John Miller, 83, of Statesville, N.C., died February 9, 2021, at his residence. He was born in Chicago, Ill., on May 6, 1937, to the late John Miller and Elsie Larson Miller.
Kenneth graduated from Steinmetz High School and served his country for three years in the U.S. Navy. He carried on his father's legacy of a music engraver and was one of the last music engravers in the country. On August 31, 1963, he married Diane Jean Hjort.
Kenneth was quite the handyman and could fix anything. He loved "tinkering" around and would help anyone fix things. He built a log cabin for his family and loved house projects. He also enjoyed fishing and the beach.
Those left to cherish his memory are his wife of 57 years, Diane; two sons, Jeff Miller (Heidi) of California, and Bret Miller (Michele) of Mooresville, N.C.; a daughter, Kelly Van Horne of Maiden, N.C.; six grandchildren, Brooke Miller, Jessica Van Horne, Cheyne Miller, Erica Van Horne, Jared Miller, and Trevor Miller; a sister, Susan Brand; a nephew and several nieces.
A Private Service will be held.
Nicholson Funeral Home is serving the family.