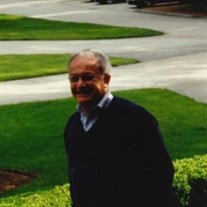 Kenneth R. Wax, 79, of Statesville, N.C., and formerly of Massachusetts, passed away on July 10, 2021. He was born December 19, 1941, in Boston, Mass. He graduated from Brookline High School and received a degree in history from the University of Massachusetts at Amherst. He was proud that he worked his way through college washing dishes in the cafeteria. He should be remembered as a huge lover of banana splits, raspberry turnovers, football, history, and food shopping with his children in the 1970s, which was a novelty in that era. The Randolph Herald Newspaper featured an article and photograph of him discussing the novelty of dad shopping for the family.
He was married to his wife, Pat Fleck Wax, who survives him, for 30 years. Ken, or Kenny as he was known, is survived by his daughter, Erica Potts (Andrew) of Canton, Mass., and his daughter Nicole Watson (Richard) of Saratoga Springs, N.Y., his brother, Howard Wax of Texas, and his sister, Judith Cohen of Florida. Many grandchildren, great grandchildren, nieces, and nephews also survive.
He was predeceased by his parents, Evelyn Sweet Wax and Sidney Wax; his stepsons, Jeffery Fleck and Bob Fleck; and his nephew, Jonathan Cohen.
Ken has chosen to be cremated and his ashes buried near his parents at Sharon Memorial Park in Sharon, Mass., at a later date. If anyone would like to express their sympathy, the family has requested donations to one of the following foundations: Alzheimer's National Capital Area Chapter, 8180 Greensboro Drive, Suite 400, McLean, VA 22101; or Multiple Myeloma Research, PO. Box 414238, Boston, MA 02241-4238.
The family would like to give a special thank you to Dennis and Doreen Lynch for their love and support during such trying times.
Chapman Funeral Home is serving the family.