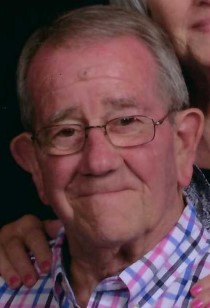 Kenneth Roger Allgood, 75, of Statesville, N.C., passed away Thursday, August 12, 2021, at Iredell Memorial Hospital. Born in Iredell County, he was the son of the late Lazro "L.A." Allgood and Vera Harward Allgood.
In addition to his parents, he was preceded in death by one grandchild, Jaydin Allgood.
Kenneth was a member of Countryside Baptist Church and worked for Clark Equipment/Dana for over 25 five years. He also was a volunteer firefighter at Cool Springs Volunteer Fire Department for over 20 years.
Those left to cherish his memory are his loving wife of 54 years, Marsha Creason Allgood; son and daughter-in-law, Darin and Michele Allgood of Winchester, Ky.; grandchildren, Carly Hoke, Brooklyn Allgood and Sebastian Allgood; and brother and sister-in-law, Wayne and Joy Allgood.
A memorial service will be held Monday, August 16, 2021, at 11 a.m. in the Chapel of Bunch-Johnson Funeral Home with Rev. Dr. James Smith officiating. The family will speak to friends following the service.
In respect to the family, everyone is asked to wear a mask.
Condolences may be left on online at www.bunchjohnsonfuneralhome.com.
Bunch-Johnson Funeral Home is honored to be serving the Allgood family.