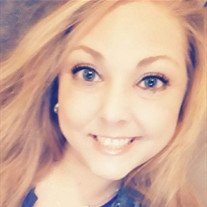 Keysha Gale Hobbs, 39, of Mooresville, N.C., passed away on Tuesday, March 9, 2021. She was born on December 7, 1981, in Statesville, N,C., to Gale Jones Eggert and the late Kelly Gaither Hobbs.
Keysha was a graduate of Mooresville High School.
She was preceded in death by her father, Kelly Hobbs; an infant daughter, Kaitlyn Grace Brewer; maternal grandfather, Bill Jones; and paternal grandparents, Thad and Audrey Hobbs.
In addition to her mother, Gale, she is survived by her children, Kallie Brewer, Karoline Brewer, and Korbin Boller; stepfather, Tim Eggert; maternal grandmother, Edna Jones; and special cousin, Brittany Gardner.
The family will receive friends on Sunday, March 14, from 5 to 7 p.m. at Cavin-Cook Funeral Home. Funeral services will be held at 2 p.m. on Monday at Cavin-Cook Funeral Home Chapel. Burial will follow the service at Glenwood Memorial Park
Cavin-Cook Funeral Home & Crematory, Mooresville, is serving the Hobbs family. Condolences may be made to the family at www.cavin-cook.com.