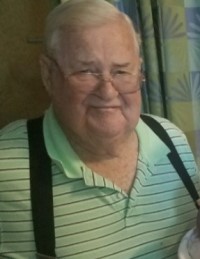 Lee Correll Godbey, 86, of Statesville, N.C., passed away Wednesday, December 1, 2021, at Iredell Memorial Hospital.
Mr. Godbey was born September 2, 1935, in Davie County, N.C., and was the son of the late Phil and Henrietta Koontz Godbey. He attended Davie County Schools and served honorably in the U.S. Navy. On December 30, 1979, he married Frankie Barr Godbey, who survives, and together they were members of Victory Baptist Church. He was a retired truck driver with Johnson Motor Lines and loved deer hunting, tinkering with cars and raising his grandchildren.
In addition to his wife, Lee is survived by three sons, Ken Roll (Lynette), Randy Roll, and Nelson Godbey; three grandchildren, Alex Roll (Amy), Brice Roll, and Hayden Roll; four great grandchildren, Madison Walker, Charlotte Roll, Jack Roll, and Willow Rolll and numerous nieces and nephews.
Funeral services will be held at 2 p.m. on Sunday, December 5, 2021, at Victory Baptist Church with Pastor Jerry Shoemaker officiating. Burial will follow in the church cemetery with full military honors. The family will receive friends on Sunday from 1 to 2 p.m.
Memorials may be made to Victory Baptist Church.
Troutman Funeral Home is serving the family.