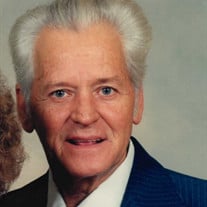 Leroy Christenbury Jr., 86, of Mooresville, N.C., passed away on Friday, November 12, 2021, at his home. He was born on February 16, 1935, in Mooresville to the late Leroy and Sallie Brown Christenbury.
In addition to his parents, he is preceded in death by siblings, Bernard Christenbury, Polly Sinclair, Sarah Hedrick, Nancy West, Drew Pharr and Dale Christenbury.
He was a wonderful husband, father, grandfather and great-grandfather. He was a very "easy going" man, had a great sense of humor, was loved by everyone that he met and will be greatly missed. He was truly a Southern gentleman and always put his wife Ruth first. Leroy instilled in his family strong work ethics in that he worked for Mooresville Mills (Burlington Industries) for over 46 years before his retirement. He truly wanted his family to have a better life in their adult years. Leroy proudly served his country in the U.S. Navy aboard the USS Ammen.
He is survived by his loving wife of 64 years, Ruth West Christenbury; son, Chris Christenbury (Frances); daughter, Carol Christenbury; granddaughters, Holly Christenbury and Brooke Kassouf (Adam); and great-grandchildren, Levi and Olivia Kassouf.
A Celebration of Life will be held on Wednesday, November 17, 2021, at 1 p.m. in the Chapel of Cavin-Cook Funeral Home with Rev. Dr. Robert Howard officiating. Visitation for family and friends will be from 12 to 1 p.m. A graveside service will be held immediately following at Centre Presbyterian Church Cemetery.
In lieu of flowers, memorial may be made to Centre Presbyterian Church, 129 Centre Church Road, Mooresville, NC 28117.
Cavin-Cook Funeral Home and Crematory, Mooresville, is serving the Christenbury family. Condolences may be sent to the family at www.cavin-cook.com.