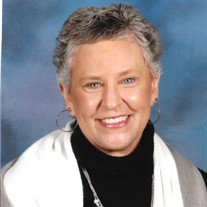 Leslie "Les" Treadaway Keller, 50, of Mount Ulla, N.C., passed away on Tuesday, March 23, 2021. She was born on March 24, 1970, in Mooresville, N.C., to Wanda Pope Treadaway and the late James Thomas "Tommy" Treadaway.
Les was a graduate of Mooresville High School. She was a member of Troutman Baptist Church. She loved and supported her children and attended all their practices and events. Les enjoyed shopping and decorating.
In addition to her mother, Wanda, she is survived by her husband, Blake Keller; children, Rhylie Cheyene Keller, and Rhyne Chevy Keller; brother, Shawn Treadaway; sisters-in-law, Tracy Brewer and husband Todd, and Lori Ann Wright and husband Jason; father-in-law, Jerry Keller; mother-in-law, Jean Oliver; and four nieces and nephews.
The family will receive friends on Friday, March 26, from 7 to 9 p.m. at Cavin-Cook Funeral Home. Funeral services will be held at 11 a.m. on Saturday at Troutman Baptist Church with Rev. John Stevenson officiating. Burial will follow the service at Glenwood Memorial Park.
Cavin-Cook Funeral Home & Crematory, Mooresville, is serving the Keller family. Condolences may be made to the family at www.cavin-cook.com.