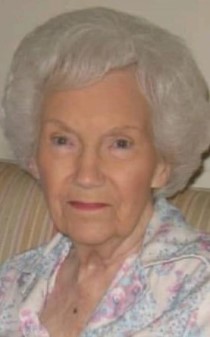 Marguerite Murdock Hoover, 94, of Statesville, N.C., passed away on Saturday, October 9, 2021, at her residence.
She was born on December 15, 1926, in Iredell County, N.C., to the late Wade B. Murdock and Thelma Morrison Murdock. Marguerite was married to Coite E. Hoover on August 21, 1946. She graduated from Scotts High School, Class of 1943, and attended Mitchell College. She was a member of Holy Trinity Lutheran Church in Troutman, N.C.
In addition to her parents, Marguerite was preceded in death by her husband, Coite E. Hoover; son, Gerald Steven Hoover; sister, Ruth M. Brown; and brother-in-law, Lt. Col. J.W. Brown.
Surviving are her nephews, Tony Hoover (Mary Jane), Dennis Hoover (Joy), and Jeff Brown; nieces, Becky Ladd, Jo Anne Miller, and Marilyn Brown; and numerous great nieces and nephews.
A graveside service will be held Wednesday, October 13, at 3 p.m. at Mt. Hermon Lutheran Church Cemetery.
Memorials can be made to Holy Trinity Lutheran Church at 225 Morgan Street, Troutman, NC 28166 or Mt. Hermon Lutheran Church Cemetery Fund at 106 Mount Hermon Road, Statesville, NC 28625.
Troutman Funeral Home is serving the family.