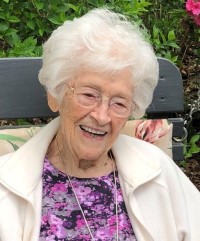 Leah "Rachel" Waugh Rinehardt, 103, formerly of Statesville, N.C., passed away on Sunday, October 10, 2021, in Rock Hill, S.C.
Rachel was born on July 19, 1918, in Alexander County, N.C., and was the daughter of the late Oliver Waugh and Ola Beam Waugh. She was a former member of Diamond Hill Baptist Church and Cochran Street Baptist Church
In addition to her parents, Rachel was preceded in death by her husband, David Rinehardt; son, Jerry F. Rinehardt; granddaughter, Amy Rector; brothers, Cecil Waugh, Dewey Waugh, Vernon Waugh, and Ronald Waugh; and sister, Irene Grant.
Rachel is survived by her daughter, Linda Rector (Wayne); grandchildren, David Rector, Jennifer Rinehardt, and Joseph Rinehardt; five great grandchildren and three great great grandchildren.
A graveside service will be held 11 a.m. on Friday, October 15, at Oakwood Cemetery with Rev. Dan Spears and Rev. Ervel Jones officiating.
In lieu of flowers, memorials can be made to Providence Hospice, 500 Lake Shore Pkwy, Rock Hill, SC 29730.
Troutman Funeral Home is serving the family.