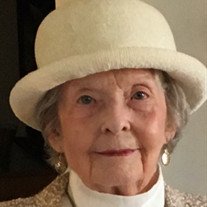 Marie Bryant Brown, 92, of Mooresville, N.C, and formerly of Conway, S.C., peacefully went to be with her Lord and Savior on Saturday, May 1, 2021. She was born March 19, 1929, as the daughter of the late Roy and Lou Ida Bryant of Conway, S.C., and graduated from high school in 1947.
At age 18, she married her sweetheart, Weneferd Freeman Brown. They were a dashing young couple who loved to drive ("literally") on the beach, specifically Myrtle Beach, S.C. After three years of marriage, they had their son Kem, and five years later, their daughter Karen. In 1961, they moved to Mooresville, where they would remain the rest of their lives. Weneferd was ill for many years, and Marie gave him loving care throughout this time.
In addition to her parents, Marie was preceded in death by her husband Weneferd Freeman Brown; her sisters, Lucille Collins and Annette Jackson; her brothers, James Bryant, Odell Bryant, Paul Bryant, Leroy Bryant, and Elder Bryant; her grandson, Kem Brown Jr., and her step-granddaughter, Jessica Deese Hauser.
Marie loved to spend time with family and friends. Born during the Great Depression, she learned early on the importance of self-sufficiency and determination. Her perseverance and drive to be the "best she could be" enabled her to graduate from high school, which was very uncommon for the children of tobacco sharecroppers.
Marie also loved fashion and shared her expertise in ladies retail for a number of years. She had a true talent for singing and a love for music and dance. She instilled her passion for both in her children and everyone around her. She sang on numerous occasions and for several events, including school plays, at church, for weddings, and on the radio.
She was the office manager, costume designer, and did numerous other jobs at The Academy of Dance and Fine Arts (ADFA) for over 22 years. There, she was known to everyone as "Mrs. Brown" or "Miss Marie." She took pride not only in "doing her job" but also in nurturing the children at the studio. For several years, Marie was the "Grandmother" in The Nutcracker Ballet and was well-known for giving her "notes" to the dancers to help them improve, (whether they asked for them or not … loved it). Most important to her was her family, and she will forever be remembered as a loving and devoted wife, mother, grandmother, great-grandmother, and great great-grandmother. She was Grandma Marie, a sister, an aunt, "Miss Marie," and a friend. Marie was a woman of strong faith in God and always put everyone else's needs before her own.
She leaves a lasting legacy to be cherished by her survivors. Her survivors are son Kem T. Brown and wife Bonnie Brown; daughter Karen Brown Deese and husband Larry Deese; sister, Joyce Inman; grandchild, Chris Brown; step-grandchildren, Jason Hoots and wife Jenny, Jennifer Fallon and husband Scott, Cameron Deese and wife Mandy, Jennifer Brown (wife of Kem Brown Jr.), and Patrick Hauser (husband of Jessica Deese Hauser); great grandchildren, Raven Brown, Darion Brown, Josh Brown, and Brittany Brown; step-great-grandchildren, Sage Hoots, Kash Hoots, Elizabeth Fallon, and Lennon Deese; great great-grandchildren, Kori Hyatt and Jasper Ware, and a host of nieces, nephews, friends, her Accordius Health Family, and her ADFA Family.
A Celebration of life service will be held at 1 p.m. on Tuesday, May 4, at Cavin-Cook Funeral Home Chapel. Burial will follow the service at Cleveland First Baptist Church, Cleveland, N.C.
The family will be forever grateful to all the nurses, therapists, physicians, CNAs, and the entire staff at Accordius Health in Mooresville for loving and caring for Miss Marie since October 2019. They would also like to thank everyone at Hospice who have been recently helping care for their Mother. They thank her beloved church, Cleveland First Baptist Church, her family, and friends for their unwavering prayers, compassion, and support. Your kindness will never be forgotten.
Cavin-Cook Funeral Home & Crematory, Mooresville, is serving the Brown family. Condolences may be made to the family at www.cavin-cook.com.