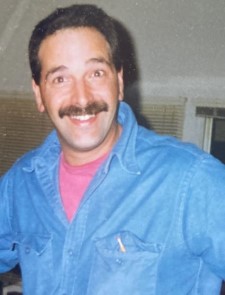 Marc Dominick Crucitti of Statesville, N.C., passed away Thursday, April 29, 2021, while holding his daughter's hand. He was born on March 22, 1955, to Andrew and Mona Crucitti in Norwalk, Ct. His parents predeceased him as has his brother Paul (Pamela).
He met his wife Linda (deceased 2013) in Santa Barbara, Calfi. They had one daughter, Alison, who was the highlight of their lives.
In addition to his daughter, Marc is survived by five siblings, David Crucitti (Barbara), Susan Ester D'Aprile (Hank), Elizabeth North, Eric Crucitti (Janet), and Michael Crucitti;; and mother-in-law, Gloria Moreau.
Marc was the estate manager for Seymour Johnson (Johnson Controls). He also worked for Welch Tennis Courts in Sun City, Fla., putting in state-of-the-art clay courts. Marc always had a smile on his face and was willing to help anyone that came his way. Marc is now in eternal happiness with his wife Linda. They both had such a special place in so many people's hearts.
Visitation services for the family and close friends will be conducted from 3 p.m. to 5 p.m. on Thursday, May 6, at Bunch-Johnson Funeral Home, which will include a service to celebrate his life at 5 p.m. at Bunch-Johnson Funeral Home.
Condolences may be set online to the family to www.bunchjohnsonfuneralhome.com.
Bunch-Johnson Funeral home is entrusted with arrangements.