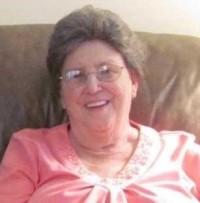 Martha Ann Mills Moose, 84, of Statesville, N.C., passed away Wednesday, July 28, 2021, at Iredell Memorial Hospital.
A native of Iredell County, she was born on October 19, 1936, and was the daughter of the late Stamey and Sarah Small Mills. She was a member of New Bethany Baptist Church.
Mrs. Moose is survived by a host of children, grandchildren and great-grandchildren, all of whom she loved dearly.
The family will receive friends on Wednesday, August 4, at Bunch-Johnson Funeral Home from 1 to 2 p.m. A service will be held in the Chapel of Bunch-Johnson Funeral Home at 2 p.m. Interment will follow at Iredell Memorial Gardens. There will be no visitation at the residence at the request of the family.
Online condolences may be left for the family at www.bunchjohnsonfuneralhome.com.
Bunch-Johnson Funeral Home is honored to be serving the Moose family.