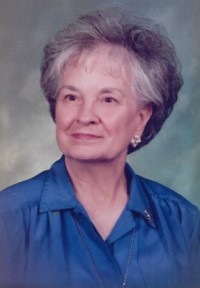 With great sadness, her family shares the passing of Martha Boovey Fox on May 28, 2021, at her residence in Statesville, N.C. She was 91 years old, and was born January 21,1930, to the late Charlie Boovey and Clara Beaver Boovey of Statesvill.
She graduated from Cool Spring High School in 1948. She was married to David A. Fox on January 26, 1951, and he preceded her in death in 1994. David was her "very sweetest and bestest friend." Also preceding her in death were sisters Brownie Boovey Coley Freeland (Carl Freeland) and Mary Boovey Bost (JC Bost, who survives); and her brother, William "Bud" Boovey (Helen Boovey Lowery).
She is survived by her six children, Michael Fox (Suzee), Terry Fox (Gail), Teresa Fox, Tony Fox (Dawn), Joel Fox (Debbie) and Amy Tutterrow (June); 10 grandchildren, Sam Fox, Maddie Fox, Brandon Fox (Christi), Emily Ponder (Andrew), Gina Fox, Steven Fox (Jennifer), Jeremy Fox (Megan), Nathan Fox (Ashley), David Fox (Anne) and Jillian Tutterrow (Garrett Joyner); 10 great grandchildren, Jaden Fox, Trenton Fox, Maddox Fox, Kohen Ponder, Kolby Ponder, Carolyne Fox, Austin Fox, Tyler Fox, Landon Fox, and Joeeann Fox, with two more expected soon.
Martha was a devoted wife and mother. She dedicated her life to raising six rambunctious and mischievous Foxes, loving every minute of it. Each child felt loved and cared for in every way. No matter how difficult things could be she always had a smile on her face and faith in her heart. She watched every little Fox grow into the people God designed them to be. She was the primary caregiver for her husband. David was diagnosed with Alzheimer's at the age of 51 and she took care of him diligently day in and day out for over 13 years. She devoted herself to making sure he was comfortable and taken care of; she was the perfect example of unconditional love in sickness and in health. Not a day went by that she did not miss her best friend and we know they are rejoicing together now.
Martha was an active and faithful member of Oakdale Baptist Church in Statesville for more than 50 years, until she was not able to participate as usual related to debilitation from Lewy Body Dementia. Martha and David raised their children in a Christian home and loved the Lord. While at Oakdale, she served in many ways from teaching Sunday school, working with youth groups, GA leader, singing in the choir, and working in women's mission's groups to mention a few. Every time the church doors were open, she was there ready to worship and spread the love of God to all around her. She found lifetime friends in her Sunday school classes and mission groups, most of which we are sure were waiting to greet her.
Martha was very proud of her family and relished in every moment spent with her loved ones. She looked forward to every holiday and birthday because it meant she would be together with most, if not all, of her family. Christmas Eve was absolutely her favorite time and she made every one of them very special and memorable. Some of her favorite memories are of her and her sisters. They would spend time together telling stories of their childhood, sharing laughter and tears. The "Ding-A-Ling" sisters, as they were known amongst family and friends, lit up every room they were in and left such beautiful legacies for their children and grandchildren. Her favorite Christmas carol was "Silver Bells" and it was a tradition that she and her sisters sing it together at every Christmas gathering.
In earlier years, Martha and David were avid gardeners and grew vegetables for harvesting to feed their family. She loved canning and if it grew in her garden, it would be canned or preserved. Her children still talk about her "rabbit pie."
A part of Martha's legacy was leaving behind all the many crafts she created over her lifetime. Sewing was one of her favorite hobbies. She hand-crafted sleeping pals, Raggedy Anne & Andy's, quilts, bunnies, crocheted rugs, stuffed animals, clothes, and so much more for her family and friends. There wasn't much she could not sew or make. She was a proud member of the The Wild Goose Sewing Club and enjoyed spending time with her friends making all kinds of crafts. Martha was also part of the Rook Club, consisting mainly of her wonderful friends from Oakdale Baptist Church who gathered regularly to "shoot the moon." She always looked forward to time with her friends.
Martha was a strong woman of faith and will forever be remembered by her family as the best example of a Christian. She had a sweet gentle loving spirit and a beautiful smile for everyone she encountered. She always lived by the advice given to her by her mother, which is "The least said, the least to mend." She was very wise and was no stranger to hard work.
"She opened her mouth with wisdom; and her tongue is the law of kindness. She looketh well to the ways of her household, and eateth not the bread of idleness. Her children arise up and call her blessed; her husband also, and he praiseth her." (Proverbs 31 26-28)
Martha will be missed very much by those of us left behind, but will forever remain in our memories and in our hearts. She was truly a treasure. It was an honor, privilege and blessing to have had her in our lives and to have her as our Mother. We thank our Heavenly Father every day.
Graveside funeral services will be held at 3 p.m. on Tuesday, June 1, 2021, at Iredell Memorial Gardens. The family will visit with friends on Tuesday from 1 to 2:30 p.m. at Troutman Funeral Home. Active pallbearers will be Tony Fox, Michael Fox, Terry Fox, Joel Fox, June Lee and Mark Johnson. Honorary pallbearers will be her grandsons.
The family would like to thank Hospice of Iredell for their excellent care and guidance through these last hard months. Special thanks to Lindsey, Jennifer and the wonderful staff for their warm hearts and compassion. Donations can be made to Hospice of Iredell or Oakdale Baptist Church.
Funeral service arrangements by Troutman Funeral Home.