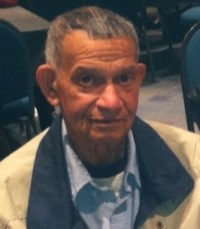 Mr. Marvin Lee Norman, 80, of 296 Carlyle Road, Troutman, N.C., passed away on Monday, March 29, 2021, at his residence. He was born in Iredell County on December 23, 1940, and was the son of the late Sinclair Norman and Margeret Miller Norman.
He attended Unity High School and North Carolina College. He was employed for several years by the Engineered Sintered Components prior to his retirement. He served with the U.S. Air Force and was honorably discharged. He was a hard-working man and was a good man to all.
Left to cherish the memory of his life are his two children, Steven Norman of Statesville, N.C., and Todd (Sherry) Norman of Carrboro, N.C.; his siblings, John (Fran) Norman of Troutman, Fred (Patrolia) Norman of Cornelius, Charles (Amanda) Norman of Statesville, Margeret Ann Norman of Jamaica, Virginia (Kenny) Sharpe of Charlotte, Ruby (Ron Sr.) Reid of Statesville, Patricia (Louis) Cookley of Charlotte, Betty (Sherman) Hannor of High Point, Kathy (Hewey) Jefferies of Marietta, Pa., and Susie Norman of Troutman; and a host of nieces, nephews, great nieces, great nephews, cousins, other relatives, and friends.
Celebration of Life Services and burial will be conducted Friday, April 2, 2021, at 2 p.m. at Iredell Memorial Parks. Reverend Will Green will officiate with Military Rites being performed by the Iredell County Veterans Service Council.
Rutledge and Bigham Funeral Home is serving the family.