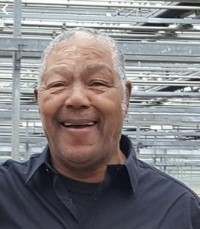 Mr. Willie James Parks, 73, 1406 Scotts Creek Road, Statesville, N.C., went to be with the Lord on Monday, March 29, 2021. He was born in Iredell County on December 14, 1947, and was the son of the late Jule Ray Parks and Ruby Lee Freeman Parks.
Mr. Parks was preceded in death by his daughter, Sharon Elaine Parks; great grandson, Vince Parks; brothers, Norman "Inka" Parks, Jesse Parks, Jule "Pee Wee" Parks, Lee Parks and Joshua Harrelson; and niece, Kimberly Parks.
He attended Iredell County Schools and was a truck driver for Skrap Hauling LLC. He was united in marriage to Sheila Martin Parks.
To cherish the memory of his life, he leaves his wife, Sheila Martin Parks of the home; two children, Willie Parks Jr. "Baldy" (Jackie) of Taylorsville, N.C., and Edna Parks "Meatball" of Statesville; step-children, James (LaKisha) Harrelson of Kannapolis, Josh Groce of Hawaii, Brandon (Mikayle) Groce of Greensville, and Angela (Torey) Martin of Troutman; his brothers, Melvin Parks of Mooresville, Allen "Chubby" Mattie Parks of Troutman, Walter (Patricia) Parks of Statesville, and Artis Parks of Statesville; his sisters, Joann (Harold) Ikard and Annette (Melvin) Bey, both of Troutman; his brother-in-law, Curtis (Karen) Martin of Rhonda; grandchildren, Justin Micheal Shuford, Brittany Michelle (Lamont) Atwaters, Tashika Sharon Parks, Cameron Shuford, Willie James Parks III, Damion Sharatt, Jaquis Parks, Jessica Parks, Vince Booe, Rashida Parks, Rashad Booe, Torey Torrence Jr. and Kaliyah Martin (Pawpaw's Mumpchkin); great grandchildren, Jaden Shuford, Aubrey Atwater, Mattox Atwater, Cameron Shuford Jr., Taylor Sydel Pauling, London Nicole Feimster, Aaliyah Parks, Gene Steele IV and Tedrick Jerel Wall; special friends; Lonnie Waugh, Scott Groce and Mamie Lue Parks; and a host of nieces, nephews, cousins, other relatives and friends.
You can no longer see me,
But please know that
I am the flowers in the garden,
I am the wind beneath your hair.
Celebration of Life Services for Mr. Willie Parks will be conducted on Friday, April 2, 2021, at Christian Outreach at 1 p.m. Minister Roger Crider will officiate and burial will follow in the Belmont Cemetery.
Rutledge and Bigham Funeral Home is serving the family.