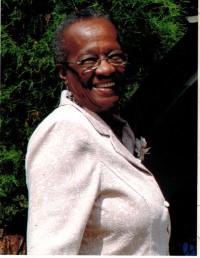 Mrs. Mary Elizabeth Brown Daniels was born in Iredell County, N.C., on August 24, 1939, to the late Ed Brown and Birdie Baitey Brown. She departed this life unexpectedly on Sunday, November 28, 2021, at home.
She was a very loving person who didn't meet a stranger. She would give you the shirt off of her back and would never let you be homeless. She took many people of all ages into her home when they didn't have anywhere to go. Mary was a strong will-powered woman and never gave up. She taught her children to keep their mouth closed, and never hit first, but if they hit you, take them out or you've got to answer to her. One of her many quotes was, "God will answer prayer and if it's the Lord's will.
In addition to her parents, she was preceded in death by her niece, Wanda Sherrill Forney; a sister, Annie Mae Sherrill; a son-in-law, Eric Dill; a brother-in-law, Otha (Jesse Forney Sherrill) Sherrill Sr.; and a younger brother, Robert Brown, who died two days after his birth.
She leaves to cherish and celebrate the memories and blessings of her life one son, Johnthan Tyrone (Tonisha) Daniels of the home; two daughters, Pamela Daniels Burch of Winston-Salem and Cheryl Daniels Dill of Charlotte; seven grandchildren, Eddie Burch III of Winston-Salem, Eric (Rochelle) Dill of Salisbury, Johnathan T. Burch of Winston-Salem, Erika C. Dill of Huntersville, Cadeasha Daniels of Denver, Jalen Chambers of Statesville and Jakobe Chambers of Statesville; one brother, James (Libby) Brown of Statesville; an adopted daughter, Gail Green of Statesville; sisters-in-law, Betty Morrison of Statesville, Louise Daniels of Statesville, Belinda Daniels of Winston-Salem, Dolliether Daniels of Statesville, Jean (Bishop Lonnie) Gray of Charlotte, Jackie Daniels of Statesville, and Larry Daniels of Winston-Salem; a special nephew, Keith Sherrill of Statesville; a host of cousins, including Lucy Moore and Annie Louise Allison, both of Statesville; her best friend, Margaret Campbell of Statesville; other relatives, neighbors and friends.
Visitation is scheduled for 12 noon to 1 p.m. on Friday, December 3, 2021, at Rutledge & Bigham Mortuary, 603 South Center Street Statesville, NC 28677.
Rutledge & Bigham Funeral Home is serving the family.