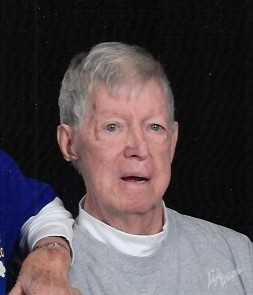 Max Lauren Parker, 85, of Troutman, N.C., passed away Friday, April 30, at Davis Regional Medical Center. He was born in Statesville, October 2,1935, and was the son of the late Hoyt B. Parker and Hattie Benfield Parker.
Max was a member of Holy Trinity Lutheran Church in Troutman, where he sang in the choir and had served on the church council. He retired from Uniglass Industries after working there for 40 years. After retirement, he worked part time for Porches and Yards. Max was also a retired volunteer fireman for Troutman Fire Department.
He is survived by his wife Shirley. They were married for 64 years. He is also survived by his son, Tony Parker and wife Gina; and his daughter, Sandra Parker; granddaughters Aly Parker and Ashton Parker; his care giver, Sarah Earnest; and his furry friend, Sammy.
The memorial service will be held on Sunday, May 2, at Holy Trinity Lutheran Church, Troutman, at 2:30 p.m. Visitation will follow the service in the Fellowship Hall.
In lieu of flowers, memorials may be made to Holy Trinity Lutheran Church, 225 Morgan Street Troutman, NC 28166.
The family wishes to thank all those who helped Max over the last two years. Online condolences may be made to the family at www.troutmanfuneralhome.com.
Troutman Funeral Home is serving the family.