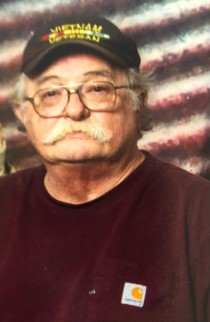 Michael Alan "Mike" Cooper, 71, of Statesville, N.C., passed away on Wednesday, August 4, 2021, at the Gordon Hospice House.
He was born on July 27, 1950, in Greenville, S.C., to the late Wayne Rudock Cooper and Winifred Clark Cooper.
In addition to his parents, he was proceeded in death by his wife of 32 years, Louise Cheatham Cooper, and his brothers, John Wayne Cooper and Fred Richard Cooper.
Michael attended Berea High School in Greenville, S.C. He honorably served in the United States Marine Corps from 1967-1970 and served in Vietnam from 1968-1969. Michael worked as a pipe fitter and in construction for 17 years. He also did textile erection work for 10 years. Michael worked for the United States Postal Service from 1999-2017, when he retired. In recent years, he worked for Randy Marion Auto Group, delivering vehicles. Michael was a beloved father, grandfather and friend. He loved his family above all and will be greatly missed.
Family and friends are invited to join a celebration of life service on August 14 at 2 p.m. at Troutman Funeral Home, 345 N. Main Street,. Troutman NC 28166. The family will receive friends from 1 to 2 p.m. The service will be officiated by Chaplain Lynn Kunkle.
Left to cherish his memory are his children, Mary Cooper Chandler (Jamie) of Pelzer, S.C., Tommy Cooper (Tracy) of Statesville, Brittany Anne Cooper of Statesville, granddaughter, RueAnne Cooper, sister, Becky Cox (Mark) of South Carolina; nieces, nephews, many extended family and dear friend Buck Noe.
In lieu of flowers, memorial donations can be made to Gordon Hospice House, 2347 Simonton Road, Statesville, NC 28625. Online condolences may be made to the family at www.troutmanfuneralhome.com.
Troutman Funeral Home is serving the family.