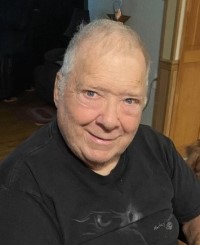 Michael Francis Durant, 76, of Statesville, N.C., passed away peacefully in his home on Saturday, August 28, 2021, with his loving wife, Georgianna, by his side.
He was born June 29, 1945, in Vernon, N.Y., and was the son of the late Henry and Lillian Durant. He grew up working on the family farm and graduated high school from VVS in Vernon, N.Y. Michael worked as a timekeeper at Oneida Limited in Sherrill, N.Y., for 38 years. He enjoyed spending time outdoors, hiking and camping, and spending time with his family and friends. Michael was loved by all who knew him. He was a member of St. Patrick's Episcopal Church of Mooresville, N.C.
Michael married Georgianna Rudolph Durant on October 16, 1976, in Oneida, N.Y.
In addition to his wife, Michael is survived by three sons, Michael C. Durant, Richard H. Durant, and Ryan Durant (Ashley Washburn); daughter, Melissa Durant Nelson; seven grandchildren, Carter Shepherd, Corbin Durant, Gracie Durant, Reagan Nelson, Shannon Spears, Landry Durant and Madison Nelson; and sister, Janice Durant.
In addition to his parents, he is preceded in death by two brothers, Donald Durant and Richard Durant; and sister, Jeanne Durant.
Michael will be greatly missed by his family and friends. He was a loving husband, father, grandfather, nephew, cousin and friend. We will always love you forever and always.
A memorial service will be held 4 p.m. on Friday, September 3, at St. Patrick's Episcopal Church at 164 Fairview Road, Mooresville, NC 28117 with visitation to follow.
Memorials can be made in Michael Francis Durant's honor to any of the following organizations: American Heart Association, 7272 Greenville Avenue, Dallas, TX 75231; American Diabetes Association, P.O. Box 7023, Merrifield, VA 22116-7023; National Kidney Foundation, 620 Montana Drive, Charlotte, NC 28216 or Alzheimer's Association, 4600 Park Road, Suite 250, Charlotte, NC 28209.
Troutman Funeral Home is serving the family.