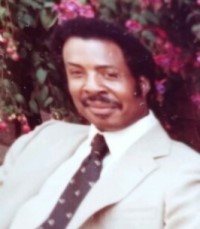 Mr. Milton Lee Mayfiled, son of the late Jesse and Sadie Bell Mayfield, was born in Iredell County, N.C., on September 15, 1938. He departed this life on March 4, 2021.
He was preceded in death by brothers, James "Snooky" Mayfield, Nathaniel "Boone" Mayfield, Eugene Mayfield, and Isaiah "Mickey" Mayfield; and ssisters, Margaret Gaskill, Pauline Whiteside, and Catherine Williams.
Milton moved to New York at a young age and lived there for about 12 years and then brought his family back to North Carolina 1964. He attended Unity High School and was a member of Holsey Memorial CME Church for many years. He was a member of the Steward Board, a Sunday School Teacher and a member of the Jail and Prison Ministry. In the later years Milton became a member of Exodus Missionary Outreach Church, in Hickory, N.C., under the leadership of Rev. Reggie Longcrier. He continued with Jail and Prison Ministry, including Prison Rehabilitation Program.
Milton at an early age helped his father working in pulpwood prior to moving to New York. While in New York, he worked for a professional jewelry company. Milton move back to North Carolina and worked for Impact Furniture Company until retirement. After retirement, Milton continued working in his calling for the Jail and Prison Ministry, were he as well respected throughout the community. He also worked for the Vocational Workshop in Troutman, N.C., as a truck driver.
He leaves to cherish the memories of his life his wife of 60 years, Shirley Brantley Mayfield of the home; four children Milton Darnell Mayfield, of Salisbury, N.C., Rev. Sheila Mayfield Williams, Jermine Lamont Mayfield, and Yashika Daniels Bell (Toby), all of Statesville, N.C.; two sisters, Mary Alice Mayfield and Elizabeth Jackson, both of the home; one brother, Clifford Mayfield (Mary) of the home; a special nephew, Phillip Mayfield of Statesville, whom was raised in the home; four grandchildren, Asia Dalton, Oreon Mayfield, Akeem Robertson and Shamiah Daniels, all of Statesville; six great-grandchildren, Oreon Mayfield Jr., Cameron Mayfield, Akeem Robertson Jr. and Ava Robertson; Diva, and Kauriam Alice; special nephews and nieces, Mark Mayfield, Ricky Studavent, Pamela Howell, and Shawna Mayfield; and a special thanks to sister-in-law, Sherry Mayfield.
Celebration of Life Services will be conducted Wednesday, March 10, 2021, at 12 noon. Reverend Reggie Longcrier will officiate and burial will follow in the Belmont Cemetery.
There will be no public visitation due to the COVID-19 pandemic. Rutledge and Bigham Funeral Home, along with other funeral homes across the country, has been issued a mandate to limit the number of family and/or friends at funeral services.
General public viewing will be from 2 until 6 p.m. on Tuesday, March 9, 2021, and resume on Wednesday, March 10, 2021, from 10 a.m. until the funeral hour.
You can also view Mr. Mayfield's remains online at www.youtube.com. Search Milton Mayfield's Viewing.
Visit the Book of Memories for Mr. Mayfield at www.rutledgeandbigham.com.
Rutledge and Bigham Funeral Home is serving the Mayfield Family.