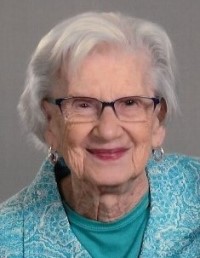 Nancy Corinne Tutterow Alley, 89, of Troutman, N.C., passed away on Tuesday, May 25. 2021, at Gordon Hospice House in Statesville, N.C., Corinne was born in Mocksville, N.C., to Floyd and Clara Vanzant Tutterow. In addition to her parents, she is preceded in death by her husband, James C. Alley, on April 3, 2021. Corinne graduated from Statesville High School in 1949 and attended Mitchell Community College. She was employed at Park's Realty Company and spent most of her life as a homemaker raising her two wonderful children.
Corinne was a member of Holy Trinity Lutheran Church in Troutman, where she taught children's Sunday School classes and Bible School. She was active in the Women's Circle at Holy Trinity and a member of the Augsburg Sunday School Class, for which she occasionally played the piano. She and her friend Vivian Collins enjoyed visiting the shut-ins of the church.
Nana loved her grandchildren and enjoyed playing games with them at every opportunity. She was known for her quiet, tactical skill at Rummy on Sunday afternoons. Corinne loved taking care of her collection of unusual ferns and African violets. She also enjoyed sitting and watching her aquarium full of tropical fish.
Corinne is survived by two sisters, Janice Allie (Don) of Statesville and and Brenda Aiken (Bill, deceased) of Greer, S.C. She is also survived by her precious sister-in-law Mary Alice Alley Raymer (Pete, deceased). Corinne leaves behind two children, Mark Stuart Alley (Becca) and Dana Alley Baker (Bryan); and four grandchildren, Jacob and Abbey Alley and Logan and Alley Baker; along with many loved nieces and nephews.
Funeral services will be held at 3:30 p.m. on Saturday, May 29, at Holy Trinity Lutheran Church, 225 Morgan Street, Troutman, NC 28166 with Pastor Dieter Punt officiating. Visitation will precede the service in the fellowship hall starting at 2 p.m. Burial will follow at St. Michael's Cemetery.
Special thanks to her caregiver, Sandy Ballard and all the doctors, nurses and staff at Iredell Memorial Hospital. Recognition is also given for the love and care that she received for her short stay at Gordon Hospice House. In lieu of flowers, donations may be given in memory of Corinne to Gordon Hospice House, 2341 Simonton Road, Statesville, NC 28625 and Holy Trinity Lutheran Church, 225 Morgan Street, Troutman, NC 28166.
Troutman Funeral Home is serving the family.