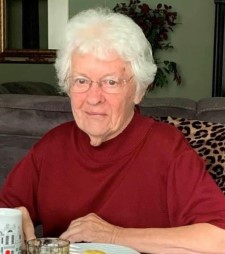 Mildred Bolick, 90, the daughter of the late Huie and Bertha Parker Templeton of Iredell County, crossed over to Glory on Monday May 24, 2021.
An Appalachian State Teachers College graduate, Mrs. Bolick taught almost 40 years total as a Master Teacher in the Charlotte-Mecklenburg School System, Kiddie Corner, Charlotte Christian School, and then back again to CMS as a paraprofessional.
Mrs. Bolick was a beloved mother, a loving mother, and grandmother. She was preceded in death by her husband Coy Bolick, and she is survived by her daughter Janice Bolick and daughter Julie Jones (and husband David); grandsons Evan Jones and Daniel Jones; sister, Martha Jean Brady of Cocoa Beach, Fla.; and brothers Maurice Templeton of North Wilkesboro, N.C., and Phil Templeton of Boone, N.C.
A service to celebrate the life of Mildred Bolick will be held at 2 p.m. on Saturday May 29, 2021 at Union Grove Christian Church, followed by a graveside service and a time of fellowship for family and friends.
Online condolences may be made at www.bunchjohnsonfuneralhome.com.
Bunch-Johnson Funeral Home is honored to be serving the Bolick family once again.