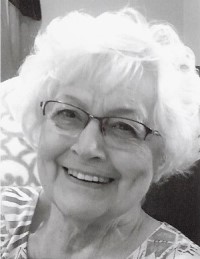 Nancy Grant Wilson, 81, went to sleep in her earthly home and woke up in the arms of Jesus on October 15, 2021. She was born on March 6, 1940, in Statesville, N.C., and graduated from Scotts High School in 1958. Her parents, Louis Hill and Annie Mae Grant, preceded her in death.
Survivors include her husband of 61 years, Bennie Hugh Wilson of the home; son, Randy Wilson (Lori) of Statesville; daughter, Debbie Addis (Tim) of Statesville; grandson, Nick Nolen of Statesville; granddaughter, Amy Willie (Darren) of Greensboro; step grandsons, Zack Addis (Dawn) of Thomasville and Brooks Addis (Laurin) of Decatur, Ga.; great grandchildren, Madison and Jacob; sisters, Aileen Waugh and Jeanene McColl (Buddy) of Statesville, and Shirley Jasper of Mooresville; and numerous nieces and nephews.
Upon high school graduation, Nancy attended nurse's training at Charlotte Memorial Hospital. After marrying Bennie, she worked in the family business, W&W Sales Inc., for the rest of her career.
Nancy was a devoted member of Western Avenue Baptist Church for 44 years and taught Sunday School for all of those years. She was a very wise woman who loved studying God's word and sharing it with others. She loved her family more than could be expressed and having her children and grandchildren around to enjoy one of her homecooked meals was the highlight of her life. She had a wonderful sense of humor so laughter was always present when the family was together. She was an avid sports fan, enjoying watching her son Randy play sports and then her grandson Nick as he grew up, and always cheering on her Tarheels and Braves.
Nancy loved reading, cooking and had a green thumb for growing flowers. She was very creative and had a special touch when it came to decorating and could make anything beautiful. She had a quiet, humble demeanor and always put others ahead of herself, desiring no credit or recognition. Her wisdom and wit made her a delight to be around.
In spite of numerous medical issues, Nancy had such joy in her heart and was an inspiration to all those blessed enough to know her. She knew what it meant to be content in all circumstances and to give thanks in all things. As Romans 5:3-4 says: "We also rejoice in our sufferings, because we know that suffering produces perseverance; perseverance, character; and character, hope."
Funeral services will be held 12 noon on Tuesday, Octover 19, 2021, at Western Avenue Baptist Church with Rev. Jeff Spry officiating. The family will receive friends immediately following the service in the Church Fellowship Hall. Burial will be held 3 p.m. Tuesday at Iredell Memorial Gardens. The family asks that everyone please follow all COVID-19 protocols.
Memorials may be made to Gideons International North Camp, P.O. Box 1321, Statesville, NC 28687 or www.gideons.org and online condolences may be made to the family at www.troutmanfuneralhome.com.
Troutman Funeral Home is serving the family.