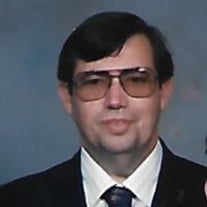 Neely Clark Hepler, 72, of Statesville, N.C., passed away on Saturday, November 20, 2021, at Iredell Memorial Hospital following a brief illness.
Neely was born on May 15, 1949, in Statesville. He was the son of the late Joseph Russell Hepler and Janis Smoot Hepler. He was also preceded in death by a sister, Marilyn Hepler McCann, and two brothers, Kenneth, and Victor Hepler.
He was a graduate of Statesville High School and was retired from Hunt Manufacturing Co. He was a long-time member of Knox Chapel United Methodist Church and more recently Triplett United Methodist Church. Neely was a life-long NASCAR and Atlanta Braves fan and was an avid bowler.
He is survived by his wife of almost 50 years, Sheila Haire Hepler; a son, Michael Hepler; and a daughter, Jennifer Hepler (Chris Hunley). He is also survived by three grandchildren, Matthew Staunton (Brianna Pineda), Alexis Hunley and Angel Hunley; and a great-granddaughter, Haylee Pineda.
A Gathering of Friends will be held at Nicholson Funeral Home on Thursday, December 2, 2021, from 6:30 until 8:30 p.m. Memorials may be sent to Knox Chapel Cemetery Fund, c/o Vickie McCoy, 999 Triplett Road, Cleveland, NC 27013.
Nicholson Funeral Home is serving the family.