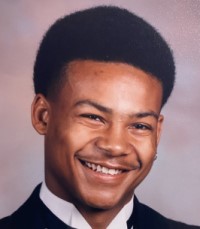 Mr. Nicholas Dewayne Satterfield, 46, of 1222 Rolling Lane, Statesville, N.C., was born in Iredell County on October 18, 1974, and was the son of Terry Lewis Carson and Margaret Virginia Satterfield. He departed this life on Friday, February 26, 2021, at his home following an extended illness.
He was a graduate of Statesville High School and at one time was employed by W. T. Barnett as a Machine Operator. He was preceded in death by the late Lena Bellamy.
In addition to his father, Terry (Sharon) Carson of Statesville, and his mother, Margaret Virginia Satterfield of the home, he is survived by his brothers, Brandon (Chassity) Sharpe and Darrius (Daveon) Carson; his sister, Alisha Monae Sharpe of Statesville; his nieces and nephews, Sosa Sharpe, Briley Sharpe, Nylin Sharpe, Kylen Sharpe and Brooklyn Sharpe; his aunts and uncles, Mary Satterfield, Ruby Mae Connor, William Satterfield, Isaiah Satterfield Jr., Jerome "Buster" Carson, LaBraun Davidson, Dap Morrison, Plug Morrison, Gary Morrison, The Davidson Family, The Morrison Family and the Waddell Family and a host of great nieces and great nephews, cousins, other relatives, and friends.
Celebration of Life Services will be conducted Friday, March 5, 2021, at 2:30 p.m. at The Belmont Cemetery.
There will be no public visitation due to the COVID-19 pandemic. Rutledge and Bigham Funeral Home, along with other funeral homes across the country, has been issued a mandate to limit the number of family and/or friends at funeral services.
You can also view Mr. Satterfield's remains virtually online at www.youtube.com. Search Nicholas Satterfield's Viewing.
Visit the Book of Memories for Mr. Satterfield at www.rutledgeandbigham.com.
Rutledge and Bigham Funeral Home is serving the Carson and Satterfield Family.