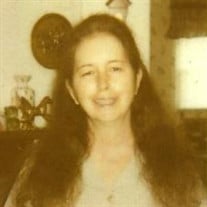 Patricia Faye "Patsy" Sharpe, 66, of Harmony, N.C., died Monday, December 20, 2021, at Maple Leaf Health Care.
Patsy was born in Surry County, N.C., on July 9, 1955, to the late Sherman Bingman and Myrtle Boles Bingman. She was also preceded in death by three brothers, J.B., James and Earl Bingman; a stepson, Jeffrey Sharpe; and one stepdaughter, Joann Dishman.
Patsy loved to read and work in her flower and vegetable garden. She enjoyed watching true crime and love stories on television. More than anything, she loved spending time with her grandbabies.
Survivors include her husband of 45 years, Roy Sharpe; two sons, Bobby Staley and Chris Sharpe (Lisa); two daughters, Angela Westbrook (Brandon) and Bonita Balderas; a stepson, Michael Sharpe (Peggy); two stepdaughters, Tammy Morris (Donnie) and Lisa Sharpe; a sister, Opal Sneed; two brothers, Bruce Bingman (Carolyn) and Bob Bingman (Betty); a sister-in-law, Beulah Bingman; ten grandchildren and ten great-grandchildren.
A Graveside Service will be held Tuesday, December 28, 2021, at 1 p.m. at Bright Light Baptist Church Cemetery.
Nicholson Funeral Home is serving the Sharpe family.