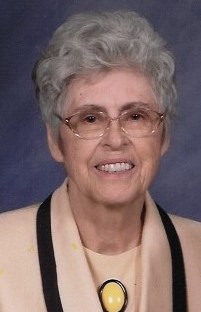 Polly Wilson Bowers, 87, died Tuesday, April 28, 2021, following a brief illness.
She was born January 23, 1934 in Ellenboro, Rutherford County, N.C., to the late Russell Gates Wilson and Othella Edwards Wilson.
Polly was married in 1952 to Willard Garfield Bowers, and was a graduate of Statesville High School. She was a member of Front Street Baptist Church, having taught Sunday School and served on the Bereavement Committee over the years. She worked at Flexnit and later at Valley Wholesale Roofing. She loved her family, friends and neighbors, especially her good friend, Charlotte Starrette.
In addition to her husband, she is survived by her daughter, Elizabeth Morrison; a grandson, Matthew Morrison; a brother, Jerry G. Wilson and his wife Mary; and numerous nieces, nephews and cousins.
A graveside services will be held on Monday, May, 3, 2021, at Iredell Memorial Gardens at 3 p.m. with the Rev. Brian Eades officiating. Mrs. Bowers will lie in state at Troutman Funeral Home on Sunday, May 2, from 1 to 5 p.m.
In lieu of flowers memorials may be made in Polly Bower's honor to the organization of your choice. Online condolences can be made to the family at www.troutmanfuneralhome.com.
Troutman Funeral Home is serving the family.