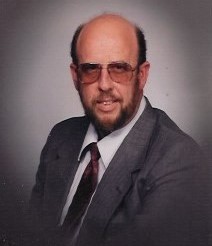 John Brooks Worrell Jr., 70, of Statesville, N.C., passed away Tuesday, April 27, 2021, at his home. He was born September 8, 1950 in Hillsville, Va., and was the son of the late John Brooks Worrell Sr. and Faye Hanks Worrell.
John attended schools in Carroll County, Va., and St. Cloud, Fla., and completed his education in Statesville. He served in the U.S. Army and on April 5, 1991, he married Donna Allen Worrell. After more than 30 years in the trucking industry, he retired from Gray Rock Transport in 2011.
In addition to his wife, John is survived by a daughter, Jeana W. Fisher (Matt) of Mooresville; five grandsons, Cody Eric Fisher (Courtney), Duston Daniel-Brooks Fisher, Noah Gabriel Fisher, Matthew Gage Riddle, and Trevor Austin Worrell; one sister, Sandy Pence of Sanford, Fla.; one brother, Jim Worrell of Sanford, Fla.; his first wife, Gloria Hedrick Worrell; and several nieces and nephews.
He was preceded in death by two sons, John Brooks Worrell III and Gary Daniel Worrell.
A memorial service will be held at 3 p.m. on Sunday, May 2, 2021, at Troutman Funeral Home with Wayne Worrell officiating.
Online condolences may be made to the family at www.troutmanfuneralhome.com.
Toutman Funeral Home is serving the family.