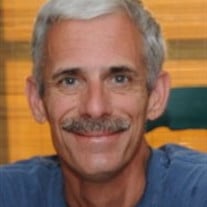 Raymond Edward "Eddie" Link Jr., 60, of Lake Norman, N.C., and formerly of Charlotte, N.C., passed away Monday afternoon, September 6, 2021 at Litchfield Beach, S.C., surrounded by his wife and some of his children. He was born March 25, 1961, in Charlotte, a son of Raymond and Sylvia Link.
Eddie began working at Ivey's Department Store while in high school. After graduating from South Mecklenburg High School, he continued working at Ivey's while putting himself through college and graduated with a degree in business from UNC Charlotte.
After graduation, Eddie married his high school sweetheart, Clara Barnes, whom he had met when they both worked at Ivey's. The couple moved to Lake Norman, Eddie's dream, where they have resided ever since.
Prior to the birth of their first child, Eddie started what would become a very successful career at Northwestern Mutual. He was a natural born salesman and sold life insurance for over 30 years, building long relationships with clients and their families while helping them prepare for their futures.
Eddie and Clara were blessed with four children and many years of treasured memories of their active family in homeschooling, golf, ballet, musical instruments, and Boy Scouts. Eddie loved his family greatly and devoted much time and energy to leading and guiding them, along with Clara, throughout the children's growing up years. Living on Lake Norman, the family loved boating and many of the water activities.
One cannot forget Eddie's love of music and his extensive music library. His favorite band was the Grateful Dead and many summers were spent listening to their songs on his pier on Lake Norman. He also loved golf, NASCAR, especially the years when Dale Earnhardt raced, and he excitedly looked forward to football season each year.
Anyone who knew Eddie knew how much he loved to cook and to feed people, a talent he continued to share until the very end. He was the kind of person who identified ways to help others and then just stepped in and did it, without any fanfare, by taking them some of his fantastic cooking or silently doing what he could financially.
In 2001, Eddie was diagnosed with throat cancer and underwent radiation treatment. His cancer treatment was difficult, but successful, and he had several years of normal life again. In 2010, he began having swallowing issues which led to aspirating and continued bouts of pneumonia. In 2012, Eddie had to go on a feeding tube. Also his voice became compromised and very diminished due to the long-term effects of radiation. But his spirit and courage and will power kept him fighting throughout the remaining years of his life to be there for his family, never giving up.
Eddie was appreciated by many, loved deeply by his family, and will be missed the most by the woman who met him 43 years ago and was privileged to share life with him, who he understood and cherished dearly, as she did him.
Besides being survived by his wife, Clara Barnes Link, Eddie is survived by daughters, Jennifer Michel and husband Jack of Charlotte, Holly Barbrey and husband Ben of Winston-Salem, N.C., and Mary Mae Link and fiancé Christopher Stevens of Charlotte; and son Raymond Link and fiancée Rachel Mazur of Mt. Pleasant, S.C.; and grandchildren Everly, Genevieve, and Liesl Michel, and Theodore Barbrey.
A memorial service will be held on Wednesday, September 15, 2021, at 11 a.m. at Cavin-Cook Funeral Home in Mooresville.
Cavin-Cook Funeral Home, Mooresville, is serving the family.