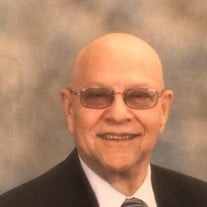 Raymond Howard Greer, 71, of Statesville, N.C., passed away on August 22, 2021, at Gordon Hospice House in Statesville.
Raymond was born July 7, 1950, in Ashe County, N.C., to the late Howard Finley Greer and mother Lillian McGuire Greer of Todd, N.C. He graduated from Appalachian State University in 1973 with a bachelor's degree in history. In 1974, Raymond joined the Statesville Police Department and worked his way through the ranks and served as assistant police chief during his last 10 years before retiring in 2006, after a 32-year career.
He was baptized on April 12, 2008, as one of Jehovah's Witnesses and served as a Ministerial Servant in the Statesville West Congregation since October 2012.
In addition to his father, he was preceded in death by one brother, Michael Allen Greer.
In addition to his mother, survivors include his wife of 50 years, Dena Greer of the home; daughter Dawn Irwin (John); son Kevin Greer (Crystal); brother, Ricky Greer of Florida; and three grandchildren, Bailey, Sara and Logan.
A virtual memorial will be held via Zoom on Thursday, August 26, 2021 at 6 p.m. Johnny Cockerham will be presiding. To request a link, email rgreermemorial@gmail.com
Memorials may be given to Gordon Hospice House, 2341 Simonton Road, Statesville NC 28625.
Chapman Funeral Home is serving the family.