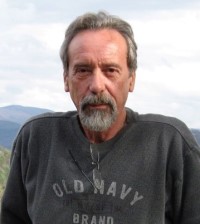 Samuel (Sam) Jordan passed away peacefully surrounded by his loved ones on January 4, 2021. He was born February 3, 1952.
Jordan was a resident of Iredell County throughout his life. He graduated from North Iredell High School and later attended Michell College. Sam was a member of Mountain View United Methodist Church in Statesville, North Carolina.
Sam's love for the open road was like no other. He accumulated more miles on his bikes than many travel in a lifetime. Sam also enjoyed participating in charity bike events and numerous "poker runs" for the local community.
He leaves behind a legacy of his craftsmanship at Lake Norman Security Patrol Inc. As one of the first employees, Sam has helped teach, train, and inspire many alarm technicians at the business today. He will forever be part of the living legacy of LNSP. He truly embodied the core values the Company was founded on and operates by today.
Sam was preceded in death by his parents, Mr. and Mrs. S G Jordan; his sister, Geraldine Jordan McLain (Raeford); brother-in-law, Al Hancock; and his nephew, Rae McLain.
He is survived by his life partner and beloved friend Paula Benfield Jordan; sisters, Connie Hancock and Joyce Webb (Billy); nieces, Kimberly Webb Floyd (Ben) and Linda Hancock (Karl); and nephews David Hancock and William Webb; along with his great nephew, Chris Hancock.
Now, we celebrate Sam as he has every biker's dream — a full tank, an open road, and a full throttle. Until we are there with you, ride on.
You are welcomed to stop by Troutman Funeral Home to pay your respects to Sam or send an online condolence to the family at www.troutmanfuneralhome.com
In lieu of flower, memorials may be sent to Hospice of Iredell County, 2347 Simonton Road, Statesville, NC 28625 or to the Boys & Girls Club of the Piedmont, 1001 Cochran Street, Statesville, NC 28677.
Troutman Funeral Home is serving the family.