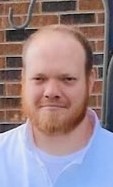 Nathaniel Vernon Snyder, 31, of Harmony, N.C., passed away unexpectedly on Monday, January 4, 2021.
Nathan was born July 2, 1989, at Hugh Chatham Hospital in Elkin, N.C., and is the son of William "Van" Snyder and Annette Marlowe Snyder of Harmony. He was a graduate of North Iredell High School, Class of 2007, and was a member of Mount Vernon Baptist Church.
He was employed by Kewaunee Scientific in Statesville, but his favorite occupation was being a dad. From all things dinosaur and monster truck to assembling a doll house for eight hours on Christmas Day, whatever his kids wanted, he made it happen. He had a love for his family and others like no other. From his black Carthart and T-shirts to his blue jeans, he was a simple kind of guy.
Nathan was a man of few words. But when he did speak, he was sincere and kind. He had a heart of gold. He loved all things car related and worked as a mechanic prior to working at Kewaunee Scientific.
In addition to his parents, he is survived by two children, Natalie Snyder and Jake Snyder; and their mother, Dana Taylor Snyder; one sister, Bridget Mooe (Andrew) of Statesville; two brothers, Travis Snyder and Justin Snyder of Lexington; and his Mamaw Mauney Marlowe of Harmony.
To his aunts, uncles, cousins, friends and church family, thank you for loving him and know he loved you too very much.
Funeral services will be held at 2 p.m. on Saturday, January 9, 2021, at Mount Vernon Baptist Church with Rev. David Childress and Rev. Byron Allison officiating. Burial will follow in the church cemetery. The family will visit with friends on Saturday from 12:30 to 2 p.m. at the church.
Active pallbearers will be Van Snyder, Travis Snyder, Justin Snyder, Andrew Mooe, Caleb Bustle and Jacob Crawford.
In lieu of flowers, please make a donation to the "Nathaniel Snyder Memorial Fund" in care of his two children, Natalie & Jake Snyder, c/o Mount Vernon Baptist, 145 Mount Vernon Church Road, Olin, NC 28660.
Troutman Funeral Home is serving the family.