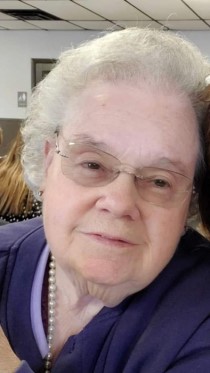 Shirley Feimster Deal, 83, of Union Grove, N.C., went to be with the Lord on Sunday, December 5, 2021, at Davis Regional Medical Center.
She was born in Raleigh, N.C., on November 14, 1938, and was the daughter of the late William Charles Jackson and Ruby Lee Truelove Jackson. She married the late William Jennings Feimster on July 27, 1963, and worked beside her husband at Iredell Livestock for 17 years. She also worked for Barnard, Potts, Combs and Rhyne until her retirement. She remarried Glenn Francis Deal in 2003 and was married for 18 years until his death.
She was a member of Zion Baptist Church. Her joys in life where her family, children, grandchildren and great grandchildren. She was a loving wife, mother, grandmother, great grandmother and faithful friend. She will be missed.
In addition to her parents and two husbands, she was preceded in death by one daughter, Marilyn White; two sons, Charles and Calvin Feimster; one grandson, Jarrod White, all from Union Grove; and one sister, Barbara Deese.
She is survived by one sister, Joan Byrd of Raleigh; three grandchildren, Amber Snyder (AJ), Brandon Feimster (Chelsea), and Billy Feimster; two great grandchildren, Austin Snyder and Mason Snyder, who were her heart; and also a daughter-in-law, Cheryl Feimster of Union Grove.
Shirley will lie in state on Saturday, December 18, 2021, from 9 a.m. to 5 p.m. at Troutman Funeral Home. A graveside service will be held at 2 p.m. on Sunday, December 19, 2021, at Zion Baptist Church with Dennis Shaw officiating.
Online condolences may be made to the family at www.troutmanfuneralhome.com.
Troutman Funeral Home is serving the family.