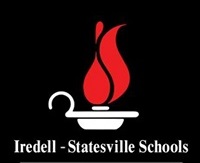 FROM STAFF RPORTS
Law enforcement officers have determined there was not a credible threat of violence at Lake Norman High School despite rumors of a planned shooting on the campus.
Iredell-Statesville Schools officials issued a news release about the incident on Friday.
According to the news release, Lake Norman High School officials were informed of a threat of violence that was circulating on social media early Friday morning.
Rumors about "a possible plannned shooting" spread quickly spread among students and families, the district said, and numerous parents pulled their children out of the high school Friday morning.
The Iredell County Sheriff's Office conducted an investigation and determined a threat made through social media was actually directed at a high school in another state, and no threat has been directed at Lake Norman High School, according to the news release.
Additional ICSO personnel will remain on campus at the high school for the remainder of the day "out of an abundance of caution."