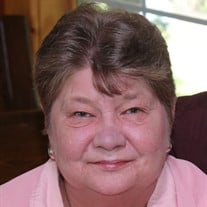 Teresa Mae Rumney, 57, of Mooresville, N.C., passed away on Thursday, September 30, 2021. She was born on February 18, 1964, in Jesup, Ga., to Fay Scott and the late David Weiland.
She loved spending quiet times at home with her family. She will be greatly missed by all who knew her.
In addition to her mother, she is survived by her husband, Richard Rumney; children, Holly Henry, Stacey Coonradt, Cole Coonradt, and Chase Coonradt as well as four grandchildren; Briane, Sierran, Miranda and Abbey.
Services will be held at a later date.
Cavin-Cook Funeral Home & Crematory, Mooresville, is serving the Rumney family. Condolences may be made to the family at www.cavin-cook.com.