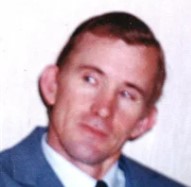 Mr. Thomas Franklin Sowers entered into eternal rest on Monday, January 3, 2021, at the age of 75. He spent most of his working career at J.C. Steele in Statesville, N.C., where he lived most of his life.
Predeceasing Thomas were his parents, Johnny Carl and Mildred Sowers, along with his sister, Patricia Sowers.
Surviving him are his four brothers, Bruce Sowers, Johnie Sowers (Debbie), Gary Sowers (Bea), and Richard Sowers (Trish); and one son, Donald; along with niece ansd nephews Pricilla, Jacob, and Daniel.
Thomas was always fun-loving and free-spirited. He had a great sense of humor, and he enjoyed making those around him laugh. He was the kind of person who would give you his last dime if he thought you needed it. One of his favorite pastimes was fishing, whether it was on a pond, alongside a riverbank, or in a fishing boat. His motto seemed to be "have pole, will travel." He will be greatly missed! His family takes great comfort knowing that Thomas is now rejoicing in the company of our Lord and Savior, Jesus Christ, and that one day, we will be enjoying his company once again.
No services are scheduled at this time. Kind memories and shared stories can be left at www.nicholsonfunerals.com.
Nicholson Funeral Home is serving the family of Thomas Sowers.