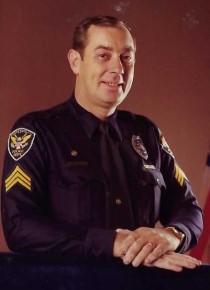 Thomas Nelson Tomlin, 81, formerly of Statesville, N.C., passed away Saturday, November 12, 2021, at North Carolina State Veteran's Home in Salisbury, NC. Born In Iredell County on February 28, 1940, he was the son of the late Charles Humphrey Tomlin and Virginia Rose Ballard Tomlin.
In addition to his parents, Thomas was also preceded in death by his first wife, Leathan Goodin Tomlin, and his second wife, Sue Harrison Tomlin; two sons, Bradley David Tomlin and Wesley Kevin Tomlin; and one sister, Reda Tomlin Taylor.
Thomas served in the United States Air Force from 1958 to1962, and was stationed in France. He was a member of the Statesville Police Department from 1963 to1989, retiring as Sergeant. He then remained as a reserve officer, totaling approximately 50 years of service.
In addition to serving in law enforcement, he worked security at Iredell Memorial Hospital for 20-plus years.
Those left to cherish his memory are one son, Thomas Nelson Tomlin II of Taylorsville; one brother, Luther Carl "Buddy" Tomlin and wife Linda of Statesville; one sister, Charlene Solano of Statesville; and two special nieces, Selina Brassil of Charlotte and Katie Wingler of Statesville, along with many other nieces and nephews.
The family will receive friends Friday, November 19, 2021, from 2 to 3 p.m. at Bunch-Johnson Funeral Home.
The funeral will begin at 3 p.m. in the Chapel of Bunch-Johnson Funeral Home. Burial will follow at Oakwood Cemetery will military honors.
Condolences may be left online for the family at www.bunchjohnsonfuneralhome.com.
Bunch-Johnson Funeral Home is honored to serving the Tomlin family.