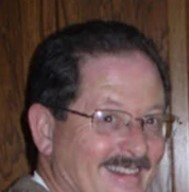 Thomas Steven "Steve" Palmer, 66, of Mooresville, N.C., passed away on Thursday, February 11, 2021, at Lake Norman Regional Medical Center. He was born on February 2, 1955, in Corona, Calif., to the late Thomas Pleasants Palmer and Martha Harbin Palmer.
Steve was a proud veteran having served in the U.S. Marine Corps as a Radio Technician in HqCo, 6th Marines, 2nd Marine Division, earning the rank of Sergeant. He received the Rifle Expert Badge 2nd Award, Good Conduct Medal (GCM), National Defense Service Medal (NDSM) and received a Certificate of Commendation, for which he was most proud.
Once out of the military, Steve worked as a Service Technician for Xerox, and later as a Global Systems Support Robotics Engineer for Filetek Inc. More recently, he was a Certified Rider Coach and Safety Instructor for Motorcycle Safety Foundation and Harley-Davidson. He worked in service, then sales, during his employment with Motorcycles of Charlotte and was the local acting Riders Association of Triumph (RAT) Leader for several years.
He had a genuine, warm and inviting spirit, and never met a stranger. His passion was motorcycles; he enjoyed riding, detailing and working on them. He enjoyed fishing, music, and played bass guitar, trumpet, and the bugle. Steve also enjoyed spending time at Richard's Coffee Shop in Mooresville with his fellow vets.
He is survived by his loving wife, Janet Melton Taraborelli Palmer; children, Stephanie Marie Lange, Jaime Christine Sturm (Justin), Christopher Jacob Palmer (Jaclyn), and Joseph Bruce Palmer (Brittany); step children, Erica T. Dybus, and Antonio Taraborelli (Joanna); sister, Betsy P. Wilkinson (Ron); and grandchildren, Abigail, Austin, Justin, Bryan, Tyler, and Camden; and step grandchildren, Margaux, Callisto, Ceridwen, Natalia, Gianna, Chloe, and the late Dante.
A Memorial service will be held at 2 p.m. on Saturday, February 20, at Cavin-Cook Funeral Home Chapel.
For those who are unable to attend the service, you may go to the following link for the live stream:
https://www.youtube.com/channel/UC864hAs96dTRLVVL1la0Qlw/videos?view=2&flow=list
In lieu of flowers, memorials may be made to Richard's Coffee Shop and Welcome Home Veterans Living Military Museum in Mooresville, or any other veterans support organization of your choosing.
Cavin-Cook Funeral Home & Crematory, Mooresville, is serving the Palmer family. Condolences may be made to the family at www.cavin-cook.com.