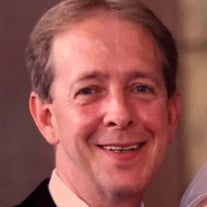 On Friday, October 1, 2021 at the age of 60, Timothy "Tim" Dewayne Matthews, born on September 2, 1961, passed away peacefully at home in Claremont, N.C., with his loving wife by his side and went to be with his Lord and Saviour. His battle with medical issues in recent years and more recently Covid-19, showed his courage until the end.
Tim was an avid guitarist that loved listening to gospel, classic rock, and blues while playing his guitar along with it.
He is survived by his loving wife of 17 years, Teresa Cass Matthews. They loved keeping each other's company by sitting on the porch enjoying nature and playing music together.
Tim was known as a very gentle soul who was a kind and loving person. He also had a love of the medical field as was employed in the field for 32 years.
Tim is also survived by son, Jeremy (Candance) Matthews; daughter, Jessica Matthews; stepdaughter, Nichole (Jeff) Whitehurst; three brothers, Mike (Cindy) Matthews, Bruce (April) Matthews, and Jonathan (Geo) Matthews; and one sister, Brenda Matthews; and seven beloved grandchildren, along with several nieces and nephews.
Tim was proceeded in death by father, Homer Matthews; mother, Helen Matthews; and sister, Sheila Matthews.
He was also loved dearly by a cousin, Jim (Karyn) Mathews.
Funeral service will be held on Saturday, October 16, 2021, at 2 p.m. in the Chapel of Nicholson Funeral Home with Pastor Curtis White officiating. Burial will follow in Oakwood Cemetery. The family will receive friends from 1 to 2 p.m.prior to the service at the funeral home. You can visit www.nicholsonfunerals.com for condolences and memories for the family.
Nicholson Funeral Home is honored to be serving the Matthews Family.