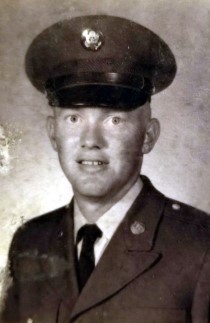 Troy Dennis Powers, 77, of Statesville, N.C., passed away on April 8, 2021, at Gordon Hospice House. A native of Iredell County, he was the son of the late Troy and Bernice King Powers. He served in the U.S. Army as an Infantry Sergeant from 1965 to 1967. He was a member of the American Legion Post #113 in Harmony and was a member of Hebron Baptist Church. He retired from Martin-Marietta, where he worked in Quality Control.
Mr. Powers is survived by his wife of 51 years, Gail Somers Powers. Also surviving are his son, Kenneth Powers and wife Catherine of Statesville; his brother, James Powers of Harmony; and sisters, Marie Fitzgerald and husband David of Statesville and Hilda Kurfees and husband Sonny of Mocksville. He is also survived by his grandchildren, Michael Powers, Cody Powers, Zachary Benge, Briana Kent, and Elijah Kent and his wife Jacqueline; by his great-grandchildren, Grayson and Emily Kent, and numerous nieces and nephews.
A service celebrating the life of Dennis will be held graveside at Hebron Baptist Church on Wednesday, April 14, 2021, at 11 a.m. with Pastor Darren Johnson officiating. Military honors will be conducted at the graveside.
Memorials may be made to: American Legion Harmony Post 113; 3085 Harmony Highway, Harmony, NC 28634
Condolences may be sent to the family online at http://www.bunchjohnsonfuneralhome.com.
Bunch-Johnson Funeral Home is honored to be entrusted with the care of Mr. Powers and his family.