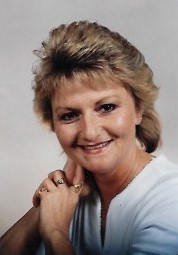 DeNeale Karen Gibson Plowman, 64, of Mocksville, N.C., passed away on Friday, April 9, 2021.
DeNeale was born on September 1, 1956, in Fort Knox, Ky., and was the daughter of Jim W. and Phyllis Lippard Gibson.
She was preceded in death by one sister, Carolyn D. Gibson.
She is survived by a daughter, April Swyers (Patrick); grandson, Chayse Swyers; sister, Gina Clanton (Todd); two nephews, Jonathan Stone and Jared Stone (Meredith Ann); and a niece, Tessa Clanton; along with a companion of 20 years, Joel Johnson.
A memorial service will be held at 2 p.m. on Saturday, April 17, 2021, with Rev. Michael Flack officiating at Bethlehem United Methodist Church with a visitation one hour prior. Burial will follow the service at the church cemetery.
In lieu of flowers memorials can be made to Kate B. Reynolds Hospice House at 101 Hospice Lane, Winston-Salem, NC 27103.
Troutman Funeral Home is serving the family.