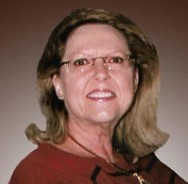 Vickie Ann Fox Lusk, 69, of Statesville, N.C., died Wednesday, January 13, 2021, at Iredell Memorial Hospital.
She was born in Iredell County on November 9, 1951, to the late Henry M. Fox and Evalina Fox. She was also preceded in death by a daughter, Lisa Fraley; and a brother, James Fox.
Vickie graduated from South Iredell High School and retired after 30 years from Tri-State Distributors. She loved flower gardening.
Those left to cherish her memory are her husband of 24 years, James Lusk; a son, James Rickert III (Dori); a stepdaughter, Wendy Sells (Johnny); six grandchildren, Gabriel Soto, Marissa Soto, Miquel Soto, Stephen Torrence, Phillip Sells, and Sarah Sells; and several great-grandchildren.
A Funeral Service will be held on Monday, January 18, 2021, at 1 p.m. in the Nicholson Funeral Home Chapel with Dr. J.B. Parker, Jr. officiating. The service will be live streamed from our website starting promptly at 1 p.m. Mrs. Lusk will lie in state on Sunday, January 17, 2021, from 12 until 4 p.m. at the funeral home.
Memorials may be made to Alzheimer's Association-Western Carolina Chapter, 4600 Park Road, Suite, 250 Charlotte, NC 28209 or to Wounded Warrior Project, PO Box 758516, Topeka, KS, 66675-8516.
Online condolences may be left at www.nicholsonfunerals.com.
Nicholson Funeral Home is serving the family.