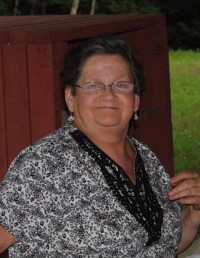 Virginia "Ginny" Hamilton, 65, passed away September 5, 2021, at Davis Regional Medical Center following an extended illness.
Ginny was born on December 10, 1955, in Oak Hill, W.Va. She was the daughter of the late William "Bill" and Mary Elizabeth (Baughan) Hamilton.
Ginny lived in West Virginia and Virginia most of her life, but has resided in North Carolina since 2003. Besides her love for motorcycles, Diet Mountain Dew and Diet Coke, Ginny had a huge heart and loved her family. She was the best Gigi to Jasmine, Bryce, Bubba, Brennon, Tanner, Chevy, Dellaina and Jonah.
In addition to her parents, Ginny was preceded in death by the love of her life, Billy Jeffries; brother Eddie Hamilton; sister Alpha (Wayne) Treadway; nephew Josh Hamilton; and her fur companion, Chico.
Those left to cherish her memory are Diane Spaulding of Troutman, N.C.; brother-in-law Keith Spaulding of Troutman, N.C.; Greg Spaulding and Tiffany (Jason) Edwards, all of Troutman, N.C.; Danny Hamilton (Becky) of Anstead, W.Va.; Linda Weant of Oak Hill, W.Va.; David Hamilton (Diane) of Harpers Ferry, W.Va.; MaryLou Blethen (David) of Oak Hill, W.Va.; Mike Hamilton (Diana) of Oak Hill, W.Va.; Brenda Gunther (Gary) of Orlando, Fla.; Kathy Neal (Eric) of Prudence, W.Va.; Randy Hamilton of Oak Hill, W.Va.; stepbrother Jackie Baughan of North Carolina; dear friends, Shelby Johnston, Dawn Browning, and Sandra Neely, and numerous nieces and nephews.
There will be a memorial service held at a later date in West Virginia.
Troutman Funeral Home is assisting the Hamilton family.