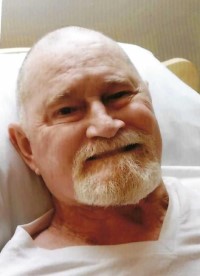 Watt Jackson Shoemaker, 69, of Harmony, N.C., passed away Tuesday, July 20, 2021, at his residence. Born in Iredell County on February 4, 1952, he was the son of the late Pete James Shoemaker and Della Jane Stevenson Shoemaker.
Watt spent many years truck driving and he worked with Wilson Security. His hobbies were fishing, hunting, taking rides through the country, caring for the elderly, and working on the family farm. He loved his dogs.
In addition to his parents, he was preceded in death by his brothers, Guy Shoemaker, Link Shoemaker, Jack Shoemaker, Carl Shoemaker and Frank Shoemaker; and his sisters, Joyce Breedlove and Judy Holbrook, Francis Ball and Mary Sharpe.
Those left to cherish his memory are his daughters, Stephanie Gardner (fiancé Gregory Lapish) and Leigh Ann Rhodes; grandchildren, Kayleigh Lapish and Jackson Lapish; one sister, Ruby Breedlove; and several nieces and nephews.
The family will receive friends Sunday, July 25, 2021, from 3 to 5 p.m. at Bunch-Johnson Funeral Home.
A graveside service will be held Monday, July 26, 2021, at 11 a.m. at Harmony Town Cemetery with Rev. Gary Camp officiating. Serving as pallbearers will be Alan Walker, Dakota Johnson, Greg Lapish, Gary Shoemaker, Junior Holbrook and Nicolas Shoemaker.
Condolences may be left online at www.bunchjohnsonfuneralhome.com.
Bunch-Johnson Funeral Home is honored to be serving the Shoemaker family.